Self Defense for Women and Children
Safety tips, prevention information, verbal and physical techniques.
Enroll Now
Are your days packed with sports or school activities and you just can't fit in one more thing? Maybe you missed your child's PlayItSafeDefense class and want to practice the techniques at home? Or maybe you live outside of the Southern California area but still want to learn self defense techniques? We got you!
Now you can learn & practice PlayItSafeDefense techniques from the comfort of your own home, whenever you want! New videos and topics for children, teens & adults will be uploaded regularly.




Your Instructor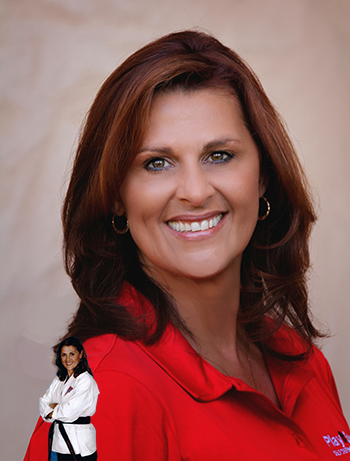 In 2003 Tracie Arlington, a mother of two and a black belt in Taekwondo realized there was a need for self defense training for women and children that were not in the martial arts. So PlayItSafeDefense was born!
Tracie is a strong advocate of child safety and self defense training. She has been teaching self defense since 1998, and is a certified national instructor for the Women's Self Defense Institute. Tracie has taught hundreds of thousands of children, teens and women through Girl Scout and Boy Scout troops, teen groups, colleges, high schools, local businesses, school assemblies and after-school programs. She has been a guest on Dr. Phil, The DOCTORS TV, and the Dr. Phil in the Blanks podcast. Play It Defense is looking for Licensees outside of San Diego County: https://www.playitsafedefense.com/licensees/